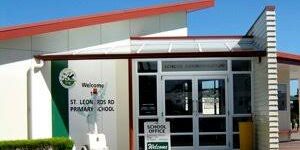 Project Scope – St Leonard's Primary School
To refer bush the existing Blocks 1 & 3 toilets where the internal areas have been damaged due to water leaks through the existing roof.
Block 2 toilets and breakout areas are to be upgraded to provide an integrated area for the students to have updated toilet facilities and an area to store their bags and belongings.
Create an outdoor learning area with archgola, within block 2 to provide an indoor/outdoor flow of space.
Provide sliding doors between block 2 classrooms, to enable the option of the school to have separate classrooms to create 1 big open learning area.
To reconfigure parts of block 11 for better utilisation for the administrative staff.
Project start date: January 2022
Estimated date of completion: ongoing
Total Project Value: $ 819,987
ongoing project