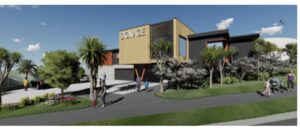 Project Scope – Orewa Childcare Facility on Sunny Heights Road in Orewa. The centre will cater for a maximum of 100 children and about 17 staff in an area of significant residential growth.
Cut and fill to site
Install piles for retaining walls and building
Install new drainage and tanks
Install new slab
Construction of new standalone building and fences
Construction of new carpark, footpath and crossing
Supply and install all aluminum joinery
Supply and install all internal joinery and fittings, pluming and supply all appliances
Supply and install power glide lift
Supervise start to finish, application and supply final council CCC
Project start date: January 2022
Estimated date of completion: July 2022
Total Project Value: $2,727,000
ongoing project
Retaining walls have began!